CODY, WYOMING
BUFFALO BILL'S IRMA HOTEL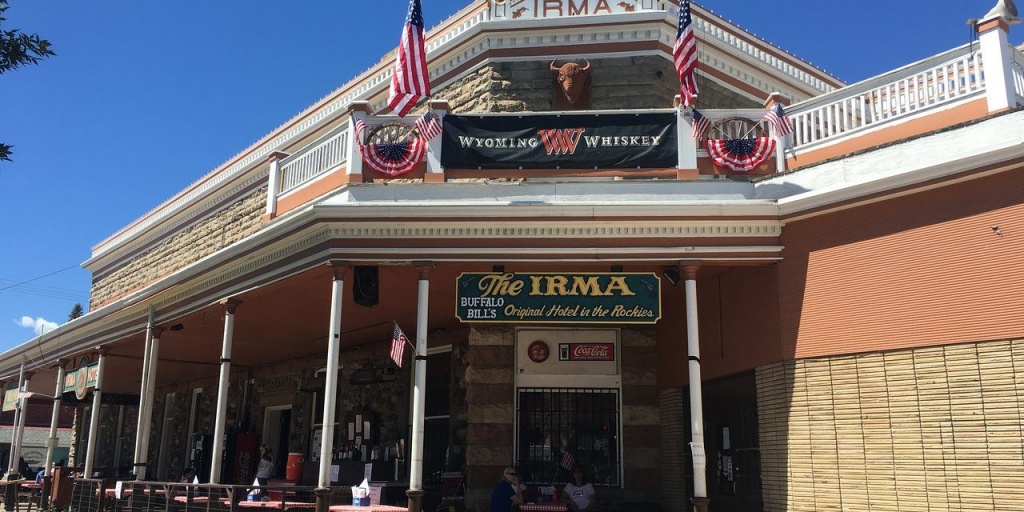 Our appreciation of western history and architecture motivated us to originally purchase and restore the hotel. We're assuming these same interests have caused you to browse through this issue and learn the history behind this National Historic Register building. We encourage you to visit the Irma and see for yourself the beauties and hospitality of our establishment.
The hotel has an interesting history. For over 100 years, the Irma has been a symbol of neighborliness and good cheer where people could relax and be themselves. Everyone from Colonel Cody, to princes and potentates, Indian chiefs and cowboys "came as they were" to the Irma.
The hotel was opened to the public on November 1, 1902. A grand opening celebration followed on November 18 (see original invitation below). Buffalo Bill spent $80,000 in 1902 dollars on construction costs. He named the hotel for his youngest daughter Irma, born February 9, 1886.
Cody stayed in the hotel frequently when he returned from his Wild West Show tours. His personality and fame kept the Irma packed when he was in town.
Cody's original two suites have been restored and are available to guests. As well as all the other Irma suites have been restored and named after Cody Country pioneers, such as Jakie Schwoob; an early retailer, and Caroline Lockhart; a newspaper­woman and novelist.
When you come to the hotel, be sure to see the cherrywood backbar in the restaurant. It was presented to Colonel Cody by Queen Victoria of England after a command performance he gave for her. Our fine selection of foods and beverages also shouldn't be missed.
CODY, WYOMING
CHAMBERLIN INN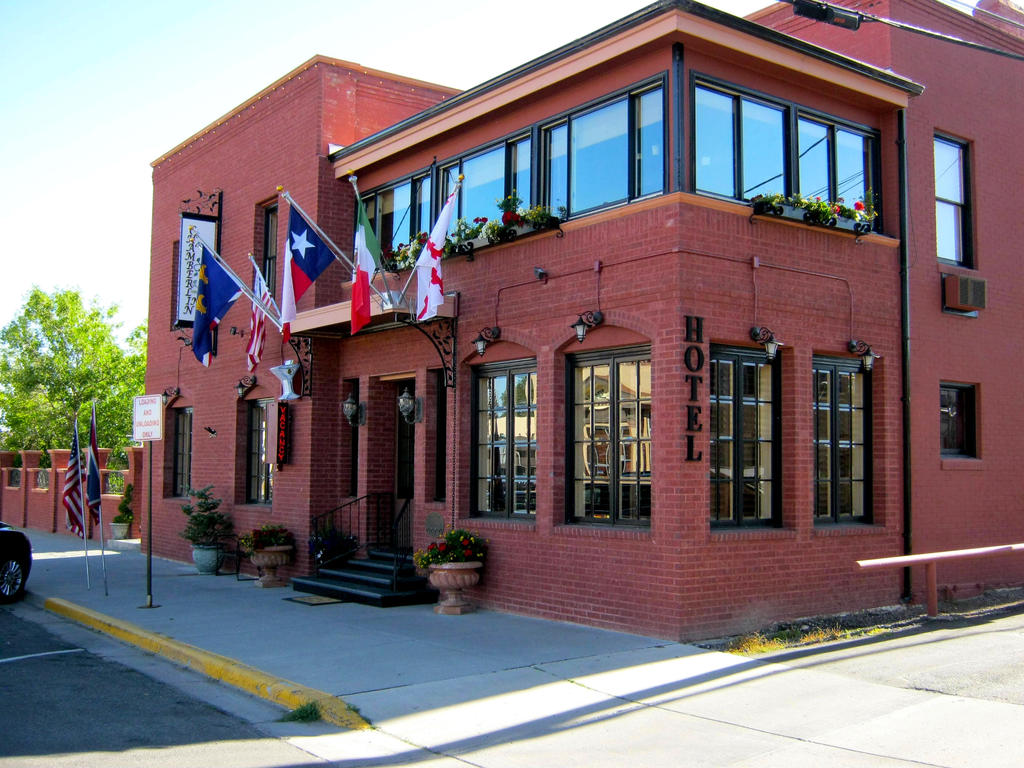 Located steps from Cody, Wyoming's historic main street, the Chamberlin Inn is a family-owned and operated, 21-unit Wyoming boutique hotel. The Chamberlin Inn offers several rooms and suites, a court house residence, a cottage and garden studio apartments, all nestled within a beautiful brick and wrought iron enclosed courtyard. We are proud to be a member of Small Elegant Hotels and invite you to be our guest and enjoy our style of Wyoming hospitality.
The property was later expanded to include the original Cody Circuit Judge Court House, one of the oldest buildings in Cody.
Currently displayed in the hotel's conference room, is a 1910 photograph of Buffalo Bill and the newly elected Park County officers standing on the property outside the court house door.
During the 1920′s and 30′s, the Chamberlin Inn was the place to stay in Cody. Our guest registers display the signatures of numerous actors, authors, politicians, opera singers, movie stars, and tycoons. Names such as Ernest Hemingway, Marshall Fields, Larry Larom, Stanley, and Haliburton have been her guests.