CODY, WYOMING
BUFFALO BILL'S IRMA HOTEL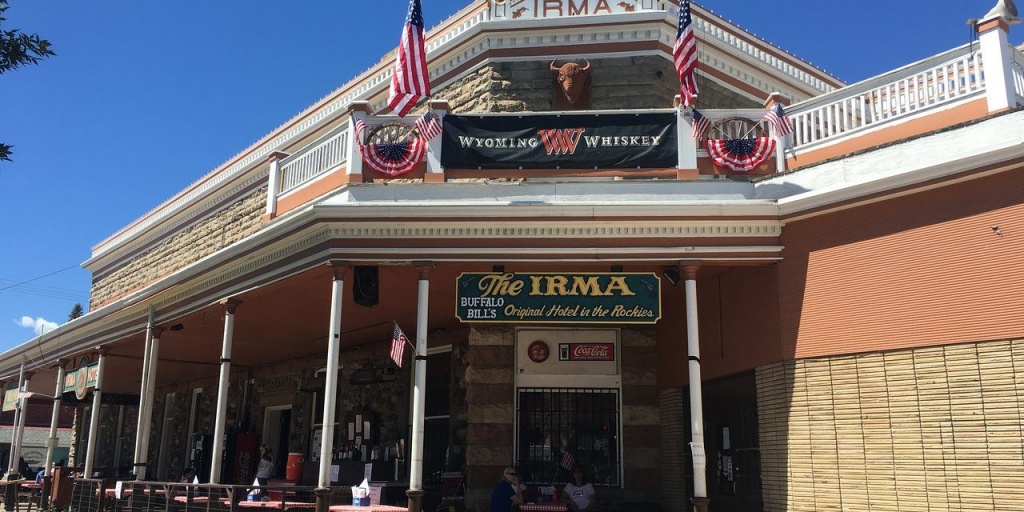 Our appreciation of western history and architecture motivated us to originally purchase and restore the hotel. We're assuming these same interests have caused you to browse through this issue and learn the history behind this National Historic Register building. We encourage you to visit the Irma and see for yourself the beauties and hospitality of our establishment.
The hotel has an interesting history. For over 100 years, the Irma has been a symbol of neighborliness and good cheer where people could relax and be themselves. Everyone from Colonel Cody, to princes and potentates, Indian chiefs and cowboys "came as they were" to the Irma.
The hotel was opened to the public on November 1, 1902. A grand opening celebration followed on November 18 (see original invitation below). Buffalo Bill spent $80,000 in 1902 dollars on construction costs. He named the hotel for his youngest daughter Irma, born February 9, 1886.
Cody stayed in the hotel frequently when he returned from his Wild West Show tours. His personality and fame kept the Irma packed when he was in town.
Cody's original two suites have been restored and are available to guests. As well as all the other Irma suites have been restored and named after Cody Country pioneers, such as Jakie Schwoob; an early retailer, and Caroline Lockhart; a newspaper­woman and novelist.
When you come to the hotel, be sure to see the cherrywood backbar in the restaurant. It was presented to Colonel Cody by Queen Victoria of England after a command performance he gave for her. Our fine selection of foods and beverages also shouldn't be missed.
CODY, WYOMING
Moose Creek Lodge & Suites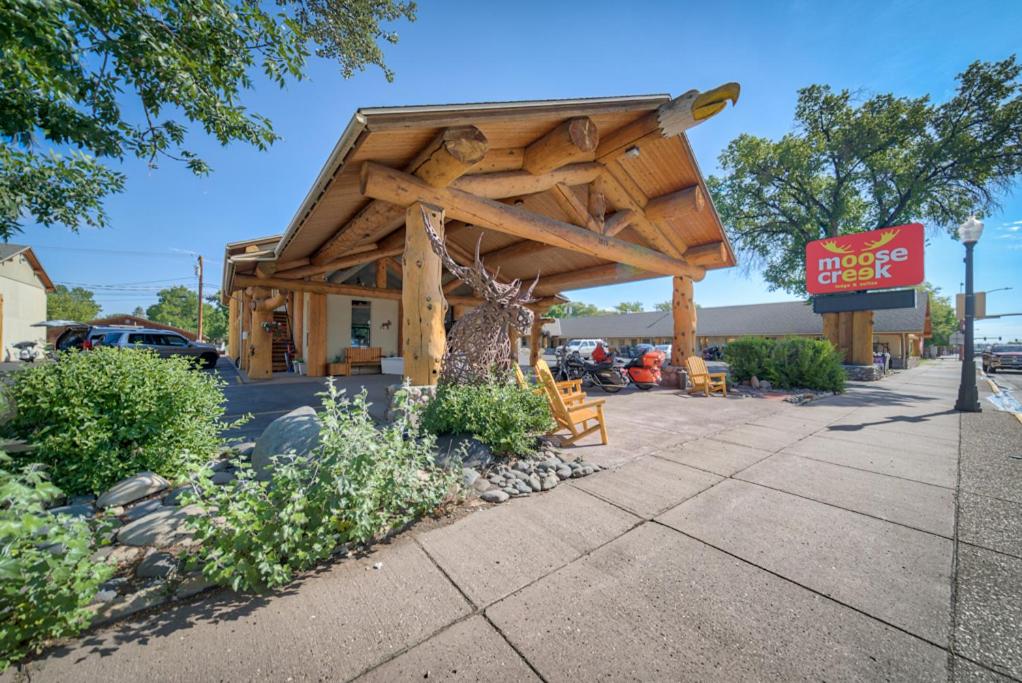 Moose Creek Lodge & Suites, located in downtown Cody, Wyoming, is the best for travelers to experience relaxation & recreation – while getting a breath of fresh air. The log structure is reminiscent of the Yellowstone National Park lodges. Very clean and comfortable rooms. Amenities include free in-room coffee and tea, an indoor pool, a cardio room, coin-op laundry, and free Wi-Fi. The Lodge is within walking distance from some amazing shops and restaurants.
All guests will be provided with a clean, comfortable, and safe room while you stay with us. Moose Creek has its very own specialty coffee for sale, as you browse the on-site gift shop. Many wonderful sitting areas to enjoy and a beautiful park across the street.
There are a variety of restaurants to choose from within walking distance of Moose Creek. If you and your loved ones are looking to book some fun activities while staying in Cody, ask us, we have TONS of information to connect you to various sites & activities.
Services include an indoor heated swimming pool, cardio fitness room, free high-speed wireless internet access in all rooms, lobby computer available for guest use, and coin-operated guest laundry.